Every summer, hundreds of hopeful homebuyers begin the journey to search for the home of their dreams. BASCO's annual Festival of Homes is the prime opportunity for prospective and current homeowners to tour some of Norman's newest homes for sale, and to gather inspiration for their own custom homes. As a newer community development, we were thrilled to participate in such an established event in the Norman area, with four of our exquisite St. James Park homes open to potential residents and visitors.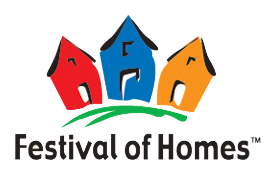 As a bonus, St. James Park hosted a "Sneak a Peek" event, where our showcased homes opened a few hours early before the Festival of Homes officially began. This event was promoted exclusively on social media, and provided potential homebuyers extra time to mingle with refreshments and to get a "sneak peek" of the houses before they became open to the public.

We were excited to offer guests this exclusive opportunity to ask questions and get insider information, all while enjoying cool drinks and snacks! Searching for your dream home can be exhausting, so we wanted to provide these future neighbors with a break and give them the opportunity to envision themselves living right here in our community.
Three of our five homebuilders were featured at the event, including Brookfield Custom Homes, First Oklahoma Construction, and Muirfield Homes. For more information on all of our builders, visit the Builders tab on the homepage of our website.
As always, we're excited for the possibility of gaining new neighbors and everyone here at St. James Park is already looking forward to next year's BASCO event!