As St. James Park is hard at work building Phase 2 of the community, we are continually excited to meet the new faces we now get to call our neighbors. With that in mind, we wanted to provide our neighborhood with a fun way to connect. What better way to celebrate new friends than with a community social?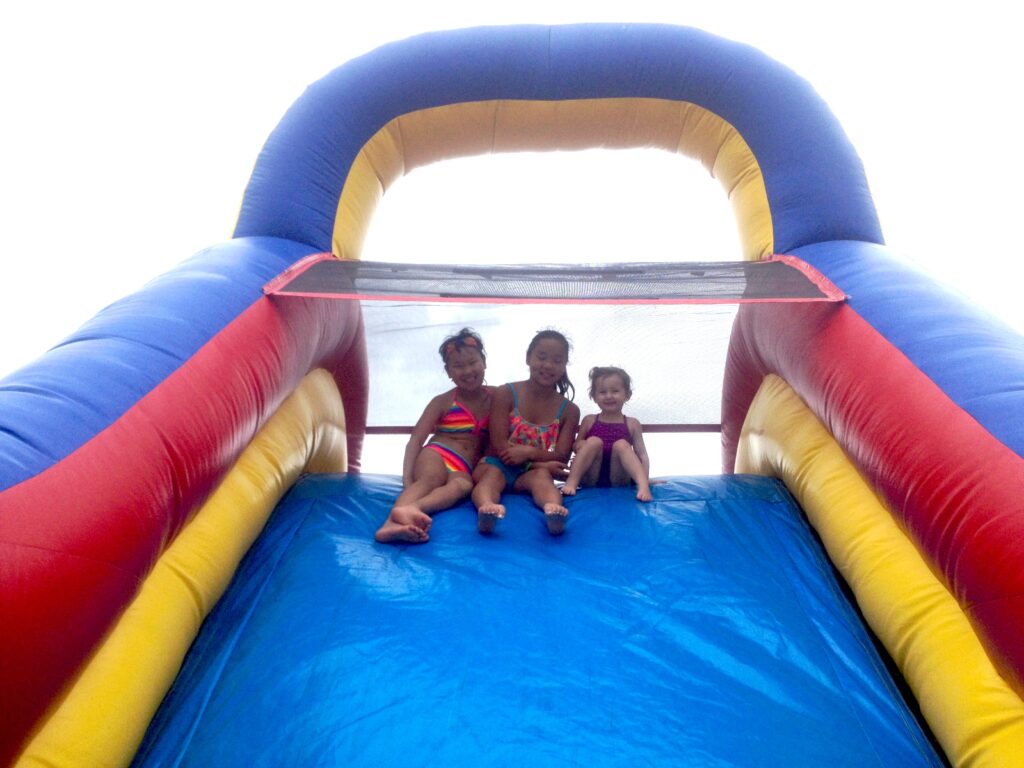 St. James Park hosted its inaugural Summer Social, where families were surprised with huge inflatables, fruity refreshments and lots of pool time fun. Kids couldn't wait to race each other on the huge blow-up obstacle course and immediately lined up for their turn to play in the tropical-themed Moon Bounce. Even moms and dads joined in the fun, and everyone cooled off with an assortment of snow cones that were provided in the shade of the clubhouse patio.
The Summer Social was the perfect way to kick off summer and meet new friends at St. James Park. There will be more community events to come for neighbors to connect and for all to enjoy our fun community lifestyle.
Keep up with our Facebook page for more updates on upcoming events, including Kid's Movie Nights!