Oklahoma is notorious for its storm season and the array of ever-changing weather patterns, from tornados to hail to 100+ degree heat. While it looks like we're finally through the constant spring storms, many Oklahomans' yards need a little TLC after so much rain. While we can't prevent bad weather, we can prepare ahead of time by storm-proofing our landscapes. Here are some helpful tips to keep your yard looking beautiful and healthy during the ups and downs of Oklahoma's storm season.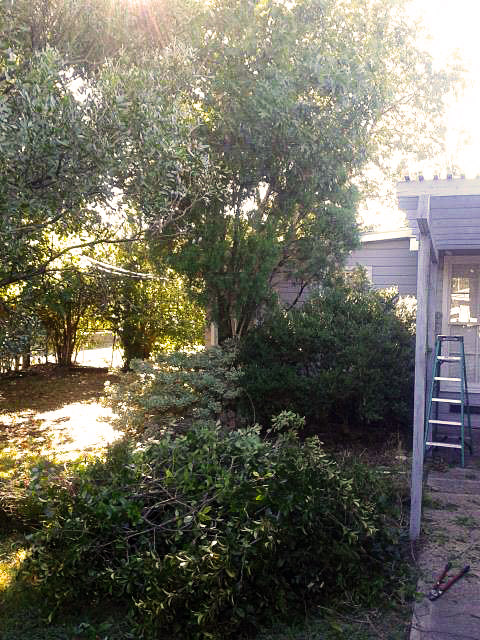 Mow the day before it rains. When possible, mow your lawn or landscape when it's dry. This is not only easier on your mower but ensures a consistent, even cut. Mowing a wet yard will only pull at the grass, causing the ground underneath to collect on the blades of the mower, leaving your lawn uneven and messy. This can also damage the mower itself; water in the mower will cause parts to rust and makes the chance of a burnout more likely. When in doubt, wait the storm out!
Stake small trees. In the event of a storm, strong winds can cause irreversible damage to trees, ripping them out of the ground and making them a safety hazard to cars, homes, and fences. To ensure your trees stay firmly planted in the ground, it's best to place two to three stakes deep in the ground and tie them tightly around the trunk. This process helps stabilize the tree, which in turn prevents your property from being damaged by any unstable limbs or roots.
If you see bad weather looming, move lawn ornaments and outdoor furniture inside.
Moving these items into your garage or shed prevents them from being blown into your home or vehicle, as well as being dragged across your lawn due to high winds.


Bonus

: You'll keep your lawn items looking new, and you'll be able to use them next year!
Trim tree branches. Scope out your yard for any branches that may hang over your driveway, home, shed, or near power lines. Tree branches are a major hazard to lawns and property during storm season. Using preventative measures and cutting them back before a storm can save you time and money when it's all said and done.
Clean gutters. The abundance of debris that collects in gutters during a storm can litter and damage your yard. Keeping your gutters clear not only make them look great immediately but can also keep your maintenance low in the long run.
Additional Tip: Make sure that gutters are securely attached to your home, as gutters can be blown off homes due to strong winds.