Santa Claus is coming to town! He's made his list, checked it twice, and put St. James Park down as the place he will be visiting this season.
Saint Nick is posing for pictures Saturday, December 5th from 5:30 p.m. to 7 p.m. in our community clubhouse. Get your Santa family photos without the holiday hassle— nobody likes waiting in those long lines at the mall!
Plus, enjoy holiday music and cookies baked with love from Ms. Claus. This will be a festive event to share with your family, friends and neighbors and an evening your kids will remember! You can either bring your own camera or use one of ours and have it emailed to you.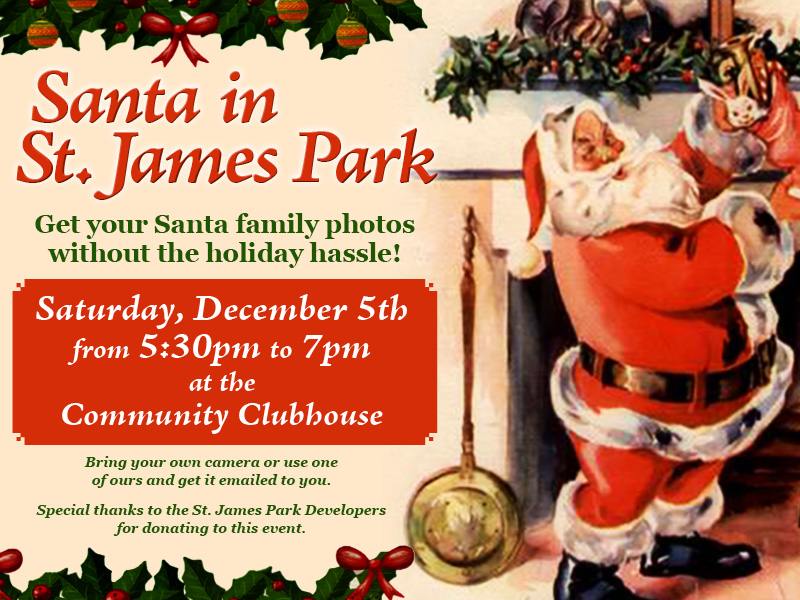 We would like to give a special thanks to the St. James Park Developers for donating to this event and putting our community on Santa's radar!
Stay up to date with all of our community events on our Facebook page.