It's that time of the year when we fill our homes with the sounds of holiday music and decorate each room with festive seasonal décor.
It's easy to forget about the outdoor part of our home that is now cold and brittle from the winter weather.
But what better way to bring your holiday joy to others than by extending your holiday decorations to the front yard?
These DIY front yard holiday decorating projects will make the season special in your garden, and for all those who pass by it!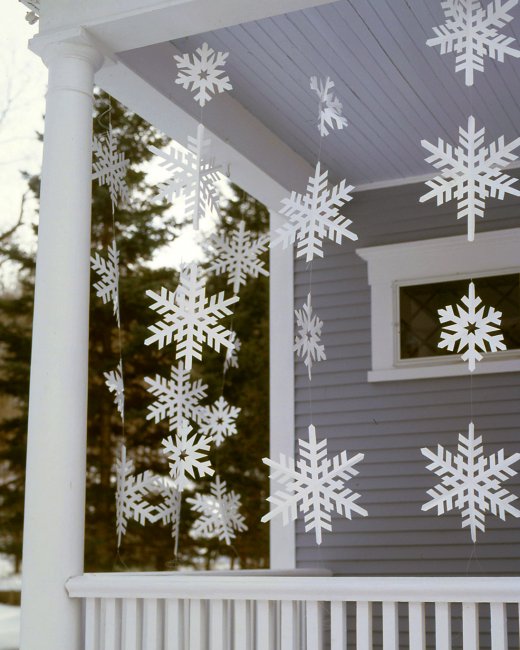 Fold 10-or-15-inch squares of weatherproof paper in half to form a rectangle. You can free form shapes, download templates, or draw your own to create and cut snowflake patterns. Tip: remove interior pieces with a utility knife. Hang snowflakes together by punching holes at the top and bottom of each snowflake and tying monofilament to join them. Hang these snowflake streamers on your front porch for a festive, wintery look!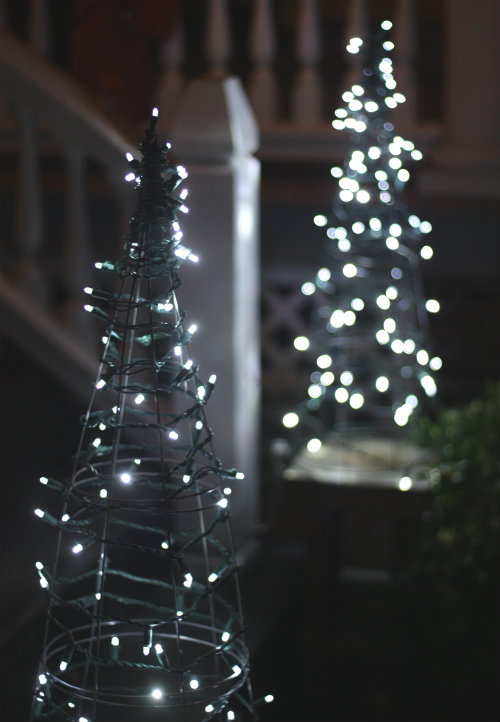 Use an upside-down tomato cage as a tree base and wrap it with a string of LED lights. Tip: Stack two tomato cages together to create a sturdier base. Two strings of LED lights really turn the metal frame into a bright-light wonder. Can you imagine a forest of these in your yard?
Get a true evergreen tree look with a different wintertime feel by using garland to wrap the entirety of the metal frame.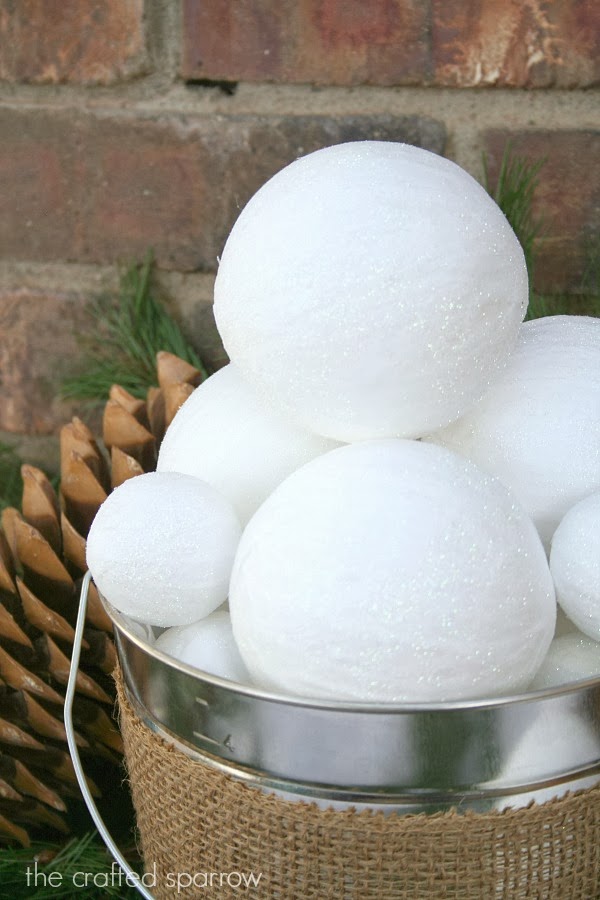 Wrap an assortment of Styrofoam balls in white cotton fabric. Use small pins as holders for your cotton strips. Use some form of glue, like decoupage, as an adhesive. Sprinkle white glitter until the entire ball is covered. Tip: use a quick spritz of aerosol hairspray to seal the glitter. Place the snowballs into a decorative basket and you have a wintertime porch masterpiece!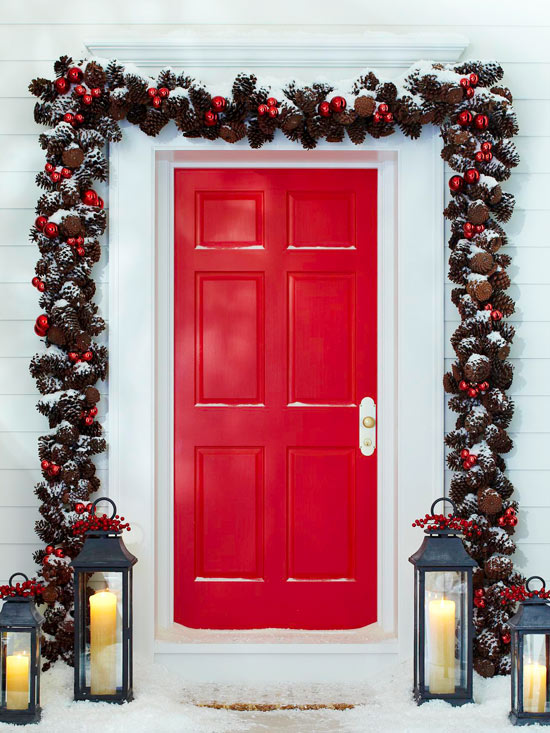 Select the length of your garland to cover three sides of your doorway, then pick out your favorite holiday adornments to place throughout the garland. Try large pinecones, ornaments and holly for a classic, outdoor look. Use florist's wire to loop and secure decorations to the garland. If your front door garland is weighty, hang it from screw-secured hooks mounted around your entryway. For lighter garlands, sticky-backed removable hooks provide a stable (and temporary) solution. You have a stunning garland doorframe…and quite the conversation piece.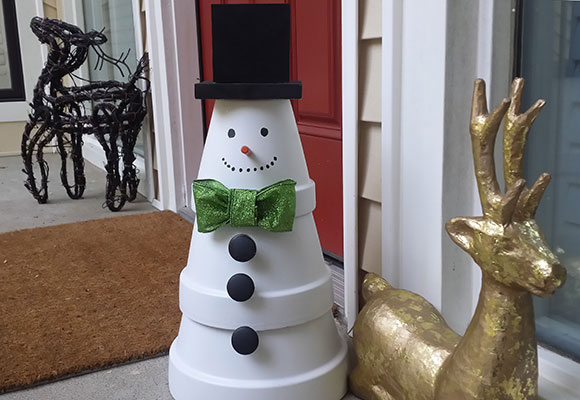 You'll need: three ceramic planting pots in increasing sizes, three cabinet knobs, two pieces of 4"x4" scrap wood, a small wooden dowel, some paint, and any decorations for your snowman. Tip: The bigger the ceramic pots, the larger your snowman will be. The three cabinet knobs serve as the snowman's buttons, the two pieces of scrap wood are the hat, and the small wooden dowel works great as the carrot nose. Add your creative touch with a decorative bow or scarf for a fun and festive front yard snowman!

You can stay up to date with all of our community events on our Facebook page.