A Community With Exceptional Accommodations
St. James Park is more than a neighborhood. In addition to our exquisite custom homes, we provide exceptional amenities that create a comfortable and enjoyable lifestyle for you and your family.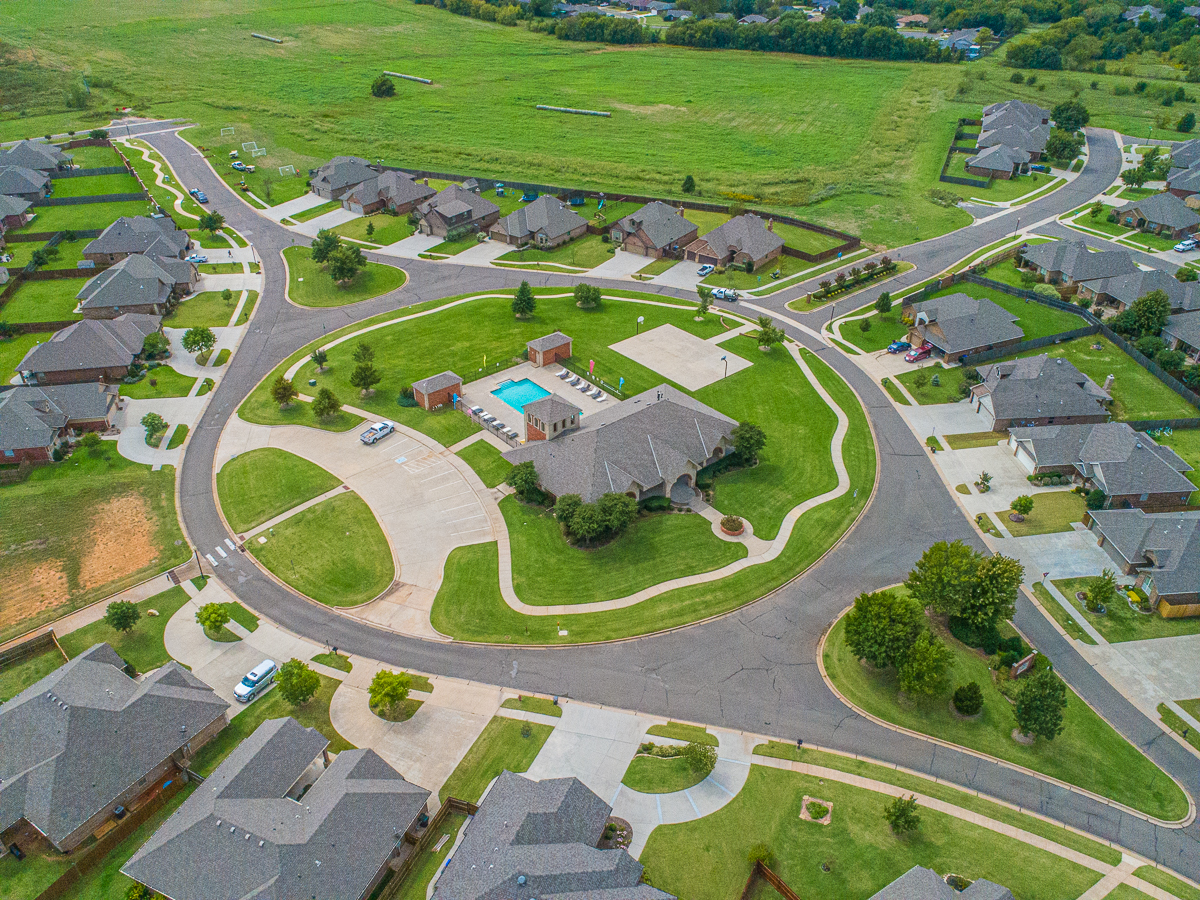 St. James Park is a place for you to connect with friends, family, and neighbors. Our welcoming clubhouse is a gathering place for neighborhood meetings and can be utilized by members of our community for private events such as family reunions and birthday parties. The clubhouse features a modern kitchen, dining room, and fireplace, as well as an Exercise Center equipped with Life Fitness equipment.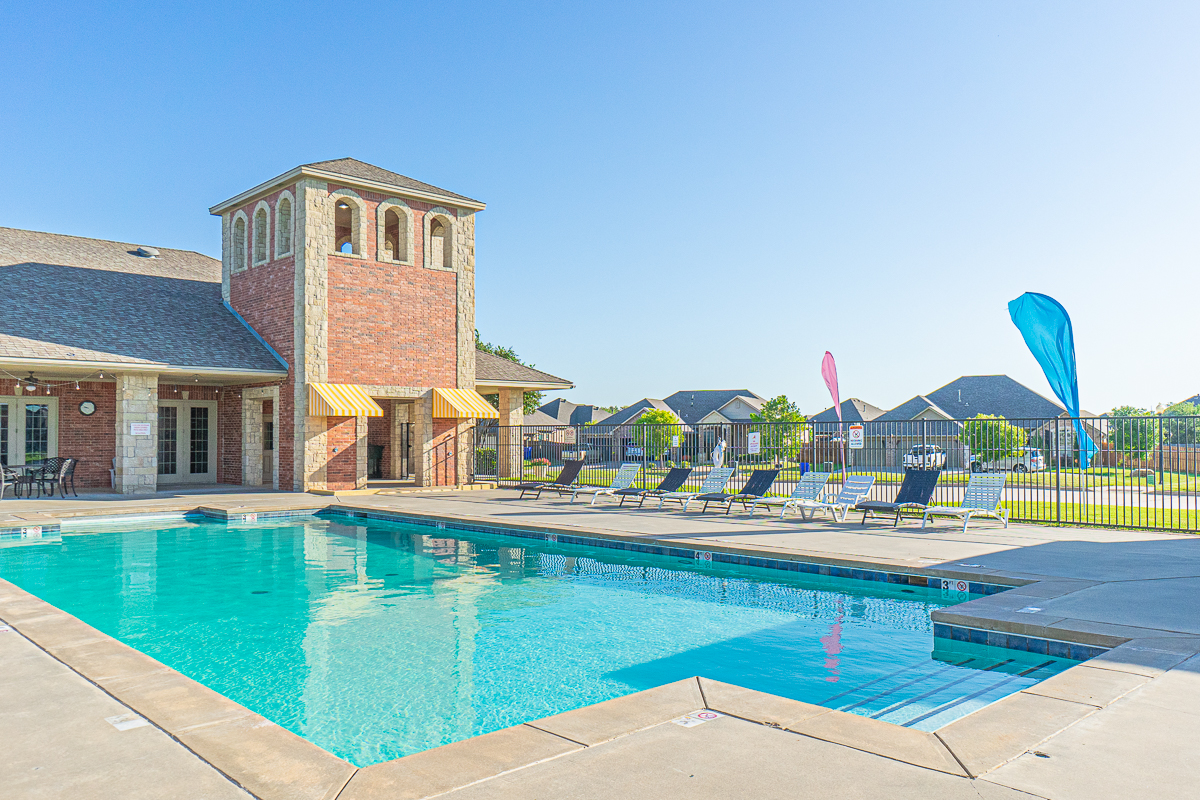 St. James Park is a hub for both community interaction and personal relaxation. Lounge with your favorite book, take a refreshing dip, or swim laps. Our swimming pool is conveniently located at the center of the neighborhood, where community members are invited to relax poolside in one of the many deck chairs or splash around in the 50-foot pool. If you would like to schedule a tour of our luxury clubhouse please call (405) 364-3935.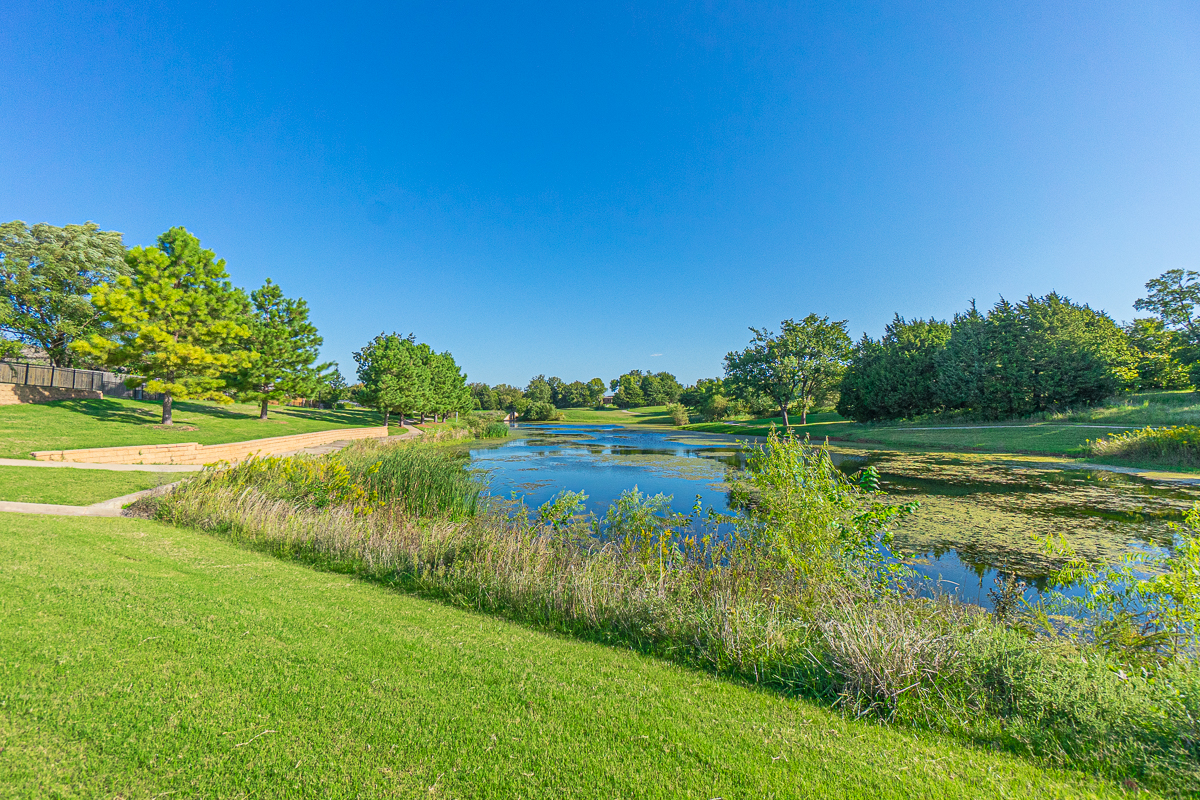 St. James Park promotes a vibrant neighborhood atmosphere for our community members. Enjoy a walk in the sun, have a picnic by the pond, or play a game of ball with friends—St. James Park has an outdoor experience for you. Sitting on more than 200 acres, our community boasts miles of walking paths, 3 large tranquil ponds, and a full basketball court.